Welcome to Buxton Woodworks...
Founded in 1946, Buxton Woodworks is a well-established family business. We design and provide Symphony Kitchens & Bedrooms with extensive showrooms on the premises. Neff, Franke, Karndean Flooring, Farrow & Ball paints and wallpapers, tiles, Ted Todd hardwood floors, as well as a comprehensive trade & DIY counter are also available.
The emphasis within Buxton Woodworks remains very much one of family, this ethos gives a greater comfort to all our customers old and new, in a relaxed, unhurried atmosphere.
Our staff offer sound product knowledge and experience making sure our customer is fully informed before making their purchase.
Watch Our Previous Open Day...
Special Offer - 20% Off...
Spread the word, Buxton Woodworks are offering any customer purchasing a kitchen, a 20% off discount card.
This card will be valid for 3 months and will apply to everything else that we sell, such as bedrooms, Ted Todd flooring, Karndean flooring, Farrow & Ball paint, internal and external doors, timber and all our DIY products.
A fantastic opportunity for those completing home renovations!
Please share!
#buxton #peakdistrict #kitchenshowroom #SymphonyShowroom #MyNeffKitchen #naturalstonesurfaces #karndean #frankeuk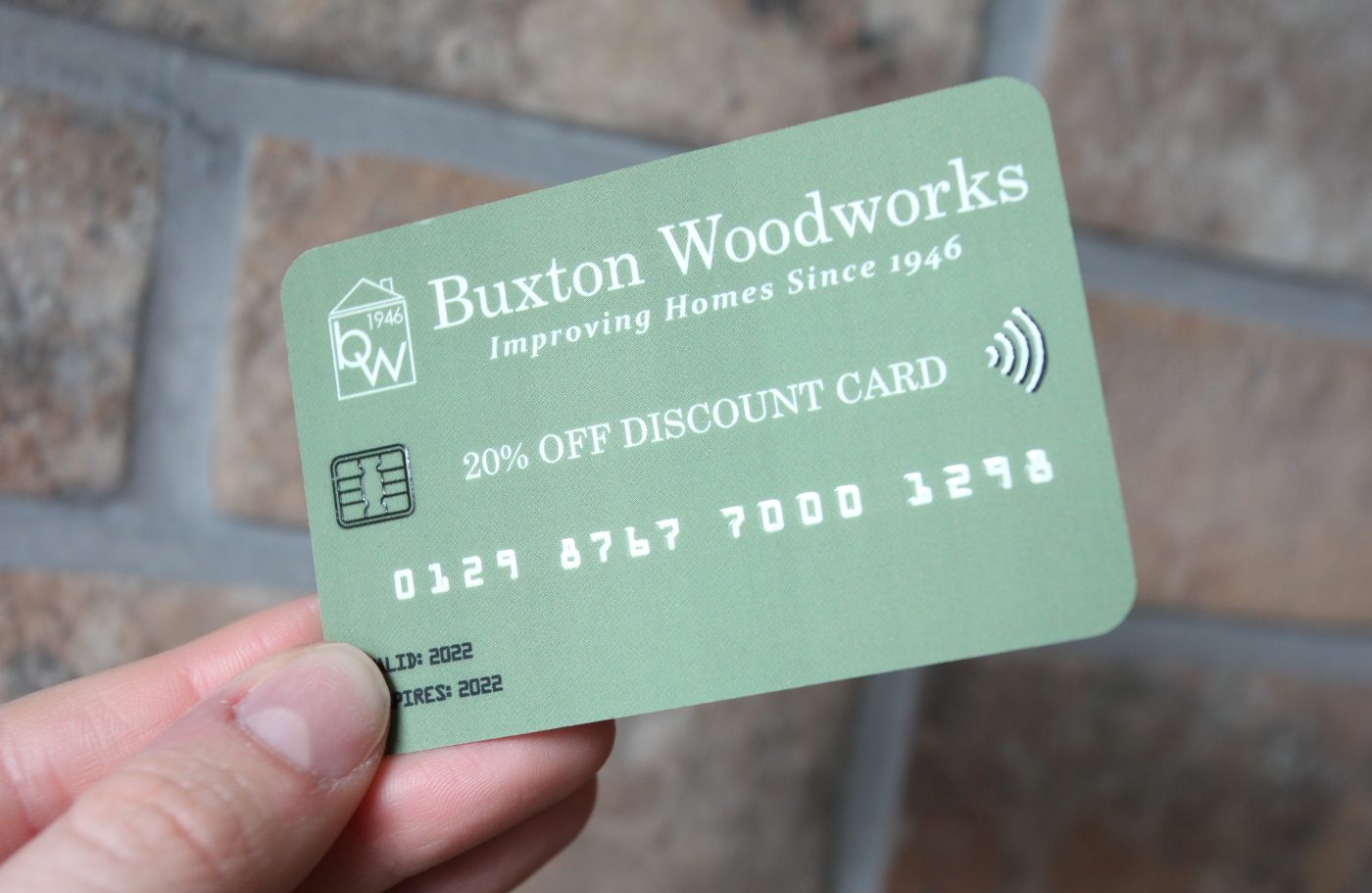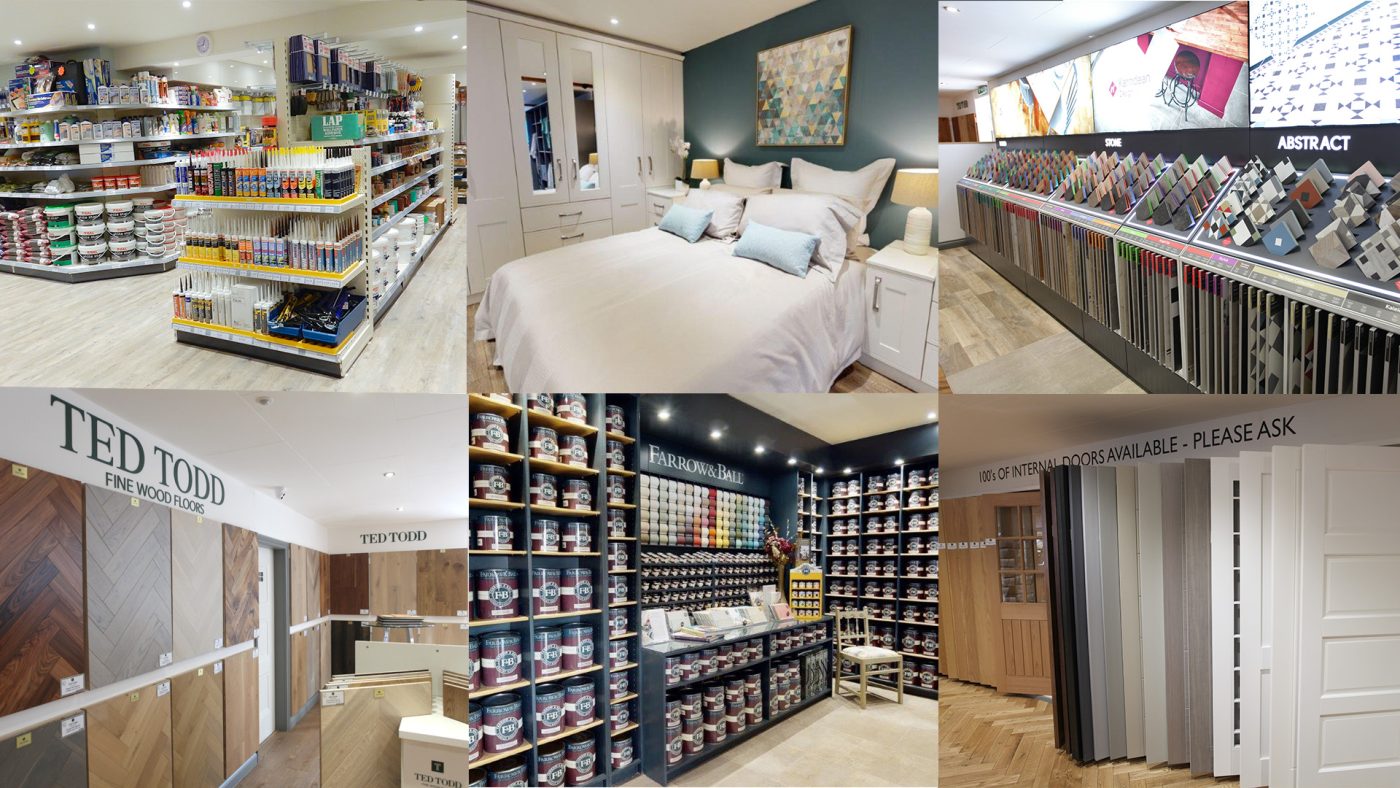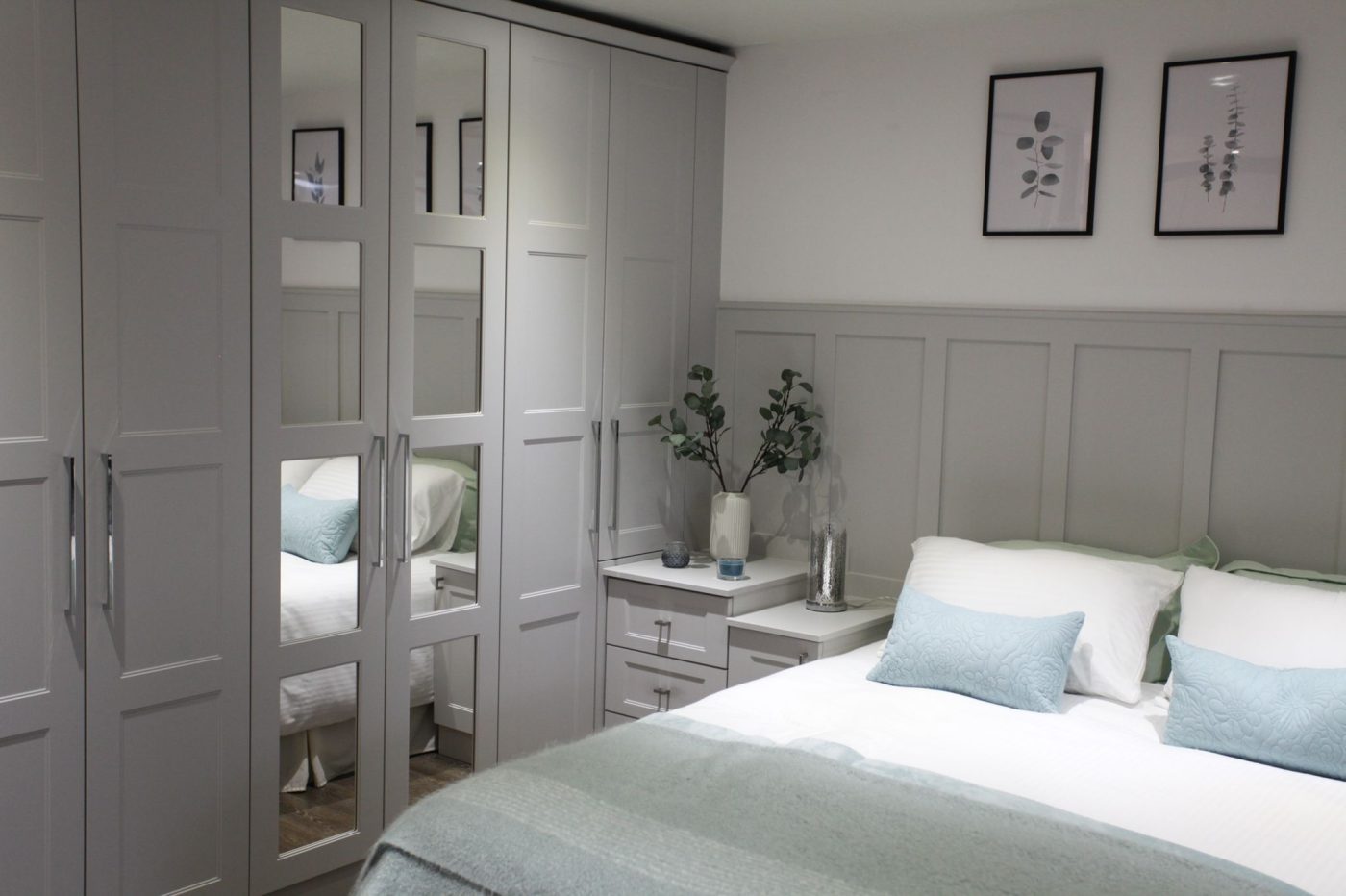 Customer Facebook Reviews...
Excellent
5.0
★
★
★
★
★
Based on 66 reviews from
review us on
Blythe House Hospicecare and Helen's Trust
★★★★★
Buxton Woodworks have very kindly donated a fantastic kitchen to the hospice for which we are incredibly grateful. Communication was fantastic and they even delivered it - amazing service!
Paul Mellor
★★★★★
Excellent from start to finish. Listened to what we wanted and supplied a superb kitchen at a competitive price. Dealt with any queries/issues along the way efficiently and fairly. Great customer service from the two Steve's. Highly recommended.
Debbie Kirk
★★★★★
Excellent customer service from Buxton Woodworks. I'm thrilled to bits with my new kitchen. Adrian designed the kitchen and he was fabulous, very patient and understanding. He made what could have been an overwhelming process very simple. Huge thanks to all!
Chris Seed
★★★★★
An excellent service and top quality kitchen. Grace from the team helped us to design the kitchen of our dreams and we're so happy with the finished results.

We've even had a string of family friends viewing the kitchen for inspiration for their own kitchens!

Great people and a brilliant service. Highly recommended.
Dawn Nelson
★★★★★
Buxton Woodworks have designed my beautiful Kitchen, arranging the fitting and have done a spectacular job. I live abroad and did most things remotely including leaving Dean and his team to fit the Kitchen. I have had no problems and the standard of the work is perfect. Adrian Leggett designed the Kitchen and has co-ordinated the process throughout. He helped me choosing lighting as well as advising me on picking the units of the Kitchen. I highly recommend using Buxton Woodworks, I am a very happy customer! Dawn Nelson
June Sparks
★★★★★
Before I came across Buxton Woodworks we wasted time and energy on other companies who couldn't think out of the box and didn't want to do more than one design.
Then we found Buxton Woodworks. It's not very often you find a company that goes above and beyond to help you achieve your dream kitchen. This is what we found with Buxton Woodworks Adrian from the moment we contacted you (over two years ago) you have listened, guided and advised, given us multiple designs at no extra cost, you never tried to sell us more than we needed.The quality of the cupboards, worktops and appliances is excellent. I just need to learn how to use the ovens 🤦‍♀️😊
Adrian with your knowledge, good humour and patience ( and my partner Steve's fitting skills) we now have our beautiful dream kitchen where I just sit and admire 😍

We also had our utility room designed and cupboards supplied by Buxton Woodworks.
Five stars 🌟🌟🌟🌟🌟 is not enough
Thank you!! ❤️
Justine Blake
★★★★★
The Blake family love their new kitchen, Adrian, Lauren and team were brilliant in the design process. We couldn't be happier with the final result! Mark Balfe builders have turned our house into a fabulous home. Thanks again.
Lynne Hodgkinson
★★★★★
Excellent customer service from Stephen Bradbury. Stephen went above and beyond to find me a replacement oven.

Cannot thank you enough.
Kerry Taylor
★★★★★
We have been so pleased with the work from Buxton Woodworks in sorting our new kitchen. Steve listened to what we wanted and we loved the plan he came up with. We couldn't praise the fitter, Josh and his team enough either! Very professional and helpful throughout and the finish was outstanding. Thank you everyone.
Sharon Tait
★★★★★
I have just had a kitchen designed and supplied by Buxton woodworks, from start to finish they have been fantastic. Steve Coates who designed the kitchen was so patient with me and any changes I wanted were easily sorted. The kitchen was all delivered on the planned date and Mark Edge who fitted the kitchen is top notch. We had an integrated microwave which was delivered with a slight scratch, no problem it was sorted immediately by Steve Bradbury. I have waited a long time for a kitchen of my dreams and it is perfect. I could not highly recommend Buxton Woodworks enough.
Elaine Blowers
★★★★★
We had our new kitchen designed and built by Buxton woodworks .They delivered on everything they promised .The project team led by Dean were professional respectful and hard working .The end result was fantastic and I would certainly use Buxton woodworks again for any other work.
Thanks to Adrian ,Dean and team
Elaine and Tim B
Tom Winlow
★★★★★
We want to say a huge thank you to Buxton Woodworks for supplying our amazing new kitchen. We're over the moon with the end result. Adrian and the rest of the team have been brilliant from start to finish.
I also want to give a big thank you to Josh and Stuart from JDS Joinery for a very high quality standard of work, both fitting the kitchen and undertaking the rest of the project.
5* all around, thank you everyone.
Tom and Sophie Winlow
Ken Doyle
★★★★★
What an amazing experience. Our kitchen is now well and truly designed. Adrian we cannot thank enough. He listened to us and guided us so that we came to a decision on exactly what we wanted. There was never any pushing. It was an experience that has us excited for the New Year when our building work is completed and our new kitchen installed. We cannot recommend Buxton Woodworks enough.
Sam Askham
★★★★★
We are delighted that we chose Buxton Woodworks to support and provide us with our beautiful new kitchen. Thank you for everything, particularly Adrian who gave us so much help, time and guidance. You went above and beyond in supporting us to get what we have waited so long for. We would not hesitate to recommend you to anyone wanting a new kitchen. You cater for every style, you listened to us, your product knowledge is exemplary, your showroom is inspiring and the end result for us ….. a triumph!! THANK YOU
Phil Swann
★★★★★
Excellent service from design stage to the finished kitchen, thanks to all the team and a special thanks to adrian.
Jude Bridgestock
★★★★★
Just installed a fitted bedroom wardrobe. Really pleased with finished product, fitters hardworking, tidy, professional, excellent job. Would thoroughly recommend
Paula Seddon
★★★★★
With a requirement to maximise storage and light, Buxton woodworks achieved both, with great creative design & quality products. Thanks Adrian for creativity, patience & customer service. Special thanks also to Dean Fernihough, Rubhen and Craig of Milfern carpentry and joinery for the excellent fitting, on the spot thinking to overcome fitting problems, tidy working and teamwork to complete both the kitchen and bedroom to high standard. Fabulous result and I highly recommend.
Geraldine Shiels
★★★★★
Excellent from start to finish!!!

I rarely do any reviews but I'm making an exception because someone recommended them to me and I'm so grateful. (I also don't even do Facebook as I am an Instagram person only.)

From day one the level of service from Buxton Woodworks has been absolutely first class!!!
Adrian has made the job of having my dream kitchen a reality. His knowledge, patience and good humour has ensured that I have had the exact kitchen I envisaged.

Before someone recommended Buxton Woodworks I wasted time, energy, and stress on other companies who really just wanted to sell me what they wanted to sell.
Adrian only wanted to sell me exactly what I was looking for.

The kitchen fitters were great lads too, first class people with real attention to detail.

And to top it all, when I asked for guidance Adrian even recommended a paint colour for my kitchen walls that has been commented on by many people, as it looks perfect. And I've painted my whole house in it! ☺️

Feel free to message me if you want to ask any questions. I can with great confidence recommend Buxton Woodworks to anyone who wants to be totally happy with their finished dream kitchen.
Marion Shires
★★★★★
Recently purchased a new kitchen island for an extended kitchen. Brilliant service and product. I couldn't be happier. Thank you to Adrian who guided us through it.
Helen Heywood
★★★★★
I cannot thank Buxton Woodworks enough.
I wanted a kitchen that was in keeping with the interior of the property. The kitchen provides a streamline to the downstairs of the property.
The design of the kitchen was completely altered from it's original state and wow what a difference it has made to the space and feel of the room.
It's been my sanctuary whist having to work from home since COVID-19. It's been a workspace, meal times with the family soaking in the sun, and our own little bar area.

Fantastic service and aftercare. Would recommend to anyone
Wendy Johnson
★★★★★
We are over the moon with our New England kitchen that the lovely and patient Adrian designed for us. His suggestions and recommendations were so helpful in finalising the design. I was initially unsure about the Neff Combi and Slide and Hide ovens he recommended but his enthusiasm for it won us over and we are amazed at what this brilliant oven can do. Our fitters, Dean and Craig from Millfern Ltd. were very professional and skilled (and tidy!) and installed our kitchen beautifully. We can't recommend Buxton Woodworks or Millfern Ltd. highly enough. We now longer suffer from kitchen embarrassment!!
Sue Scrafton
★★★★★
We highly recommend, Buxton Woodworks, to anyone looking for a new kitchen.
From initial planning , to ensuring that the kitchen parts all arrived on time Lauren
and Adrian gave a first class service.

Our kitchen was fitted by Jds_Joinery. Josh and Stuart, who worked very hard to
give us a fabulous kitchen- thank you.
Jayne Wallace
★★★★★
Great prices,great staff.
Abby Jane
★★★★★
We couldn't recommend Buxton Woodworks highly enough to anyone contemplating a new kitchen. The service provided by Lauren and Adrian was second to none. We were always welcomed into the showroom with a friendly smile, a warm drink and nothing was ever too much bother. The planning and delivery process was seamless and Lauren was always on hand for any questions and queries throughout. Buxton Woodworks helped us to transform our small 1950s kitchen into a modern, versatile and spacious living area and we are absolutely thrilled with the outcome. Thank you so much as this couldn't have been achieved without the hard work, professionalism and expertise of the team. x
Anna Donaldson
★★★★★
From visiting their amazing showroom for the first time to moving in to our new kitchen, the service and attention from Adrian at Buxton Woodworks and Dean and his team at Millfern has been first class. Any question or problem was sorted out quickly and courteously. The whole experience has been a joy and I absolutely love my new kitchen. Thank you so much to you all. Anna Donaldson
Andy Wyatt
★★★★★
Buxton Woodworks and Millfern Joinery are fantastic!! I would highly recommend them.

From the moment we walked into the showroom we were greeted by Adrian who was so very helpful, friendly, informative, knowledgeable and understanding.

We had an idea of what we wanted and then Adrian came up with suggestions that we had not thought about. He planned our kitchen perfectly and thought of everything. He was there every step of the way to help and support us with any decisions and anything we needed to know. He was always very reassuring and made the whole experience of choosing a kitchen and other appliances a very pleasurable one.

Dean and his team from Millfern Joinery were also fantastic. Dean was very skilled, professional, helpful, and obliging.
The whole team from start to finish were absolutely amazing. They did a fantastic job and were very punctual, polite, tidy, and nothing was too much trouble. It was an absolute pleasure to have them working in our home.

We would have no hesitations in recommending you to others. You did an amazing job and we are absolutely thrilled with our kitchen.

Thank you very much again to Adrian, Dean and his team and all the staff at Buxton Woodworks. You are brilliant.
Donna Forbes
★★★★★
I would highly recommend using Buxton Woodworks. Great service from start to finish. Very competitive prices. Any alterations I wanted to make to the kitchen plans were never a problem. Any slight damage to doors on delivery were replaced without question. Nothing was too much trouble. Buxton Woodworks recommended a fitter who did an excellent job. Very friendly and helpful team. Thank you all so much for all your help, patience and professionalism 👍🏼😁
Andy Needham
★★★★★
great family run business great staff always helpful pleasure to do business with
Robin Torkington
★★★★★
From initial contact, planning, ordering and fitting Lauren and the team at Buxton Woodworks could not have been more efficient and helpful. Their prices were competitive and any changes in design were met with efficiency and a can do attitude. The recommended fitter Josh, assisted by Stuart provided a professional, highly skilled, clean and polite fitting service. We now have a quality kitchen fitted to a high standard. Thank you all.
Greg Wason
★★★★★
A big thank you to all the staff at Buxton Woodworks for the superb service from start to finish. Buying a new kitchen is significant investment. Nothing has been to much trouble. I have received regular updates at every stage from design to installation of the work tops. The stone company used by Buxton Woodworks were brilliant. I would defiantly recommend anyone I know using Steve and his team.
Andy Neill
★★★★★
From the first point of contact Buxton Woodworks were fantastic in planning, communication and customer service. Lauren came up with a great plan with plenty of input and Sir Steve Bradbury along with Adrian were on hand to sort any concerns I had ( not many ) to put my mind at ease. Josh & Stewart who fitted the kitchen came recommended and if I had to pick anyone I really couldn't come up with anyone as good as these guys. I really can't think of many superlatives to correspond with the ultimate precision in someone who takes pride within there fantastic workmanship. Being a self employed tiler Josh worked around myself and waited until I had tiled th5e walls and returned a couple of weeks later to fit the end panels and light pelmet for a better finish with the tiling. I was apprehensive at first about anyone being in my property and being tidy and not leaving the premises like a bomb site but I need not have worried. Exceptionally clean and tidy and worked around my dogs to which was really appreciated. Thanks Buxton Woodworks and the team and JDS Joiery who really have fitted our kitchen to an extremely high standard. Regards Andy Neill ACN Tiling Specialist.
Debbie James
★★★★★
I would highly recommend Buxton Woodworks
Excellent service from start to finish
Adrian Leggett is fantastic starting with the planning of the kitchen, alterations and any problems sorted straight away. Great personality to 😊
Alterations undertaken by Millfern Ltd just two words The Best 👍👍

Pictures to follow
Debbie and Mick James
Linda Booth
★★★★★
Buxton Woodworks are an excellent company to deal with. We knew where we wanted everything in our new kitchen and Lauren came out twice to make sure everything would fit perfectly as we were in the midst of having the room replastered on her first visit. She knew exactly what to order and change to make our plans work. They do not pressurise you into buying anything but are very knowledgeable and professional. If you want help and advice, nothing is too much trouble for them.
We had several quotes and Buxton Woodworks instilled us with the most confidence. If something is not quite right (like a damaged door) they sort it out. They are also competitive on price. We cannot recommend them highly enough. Customer satisfaction matters to Buxton Woodworks. Adrian said that they would look after us and take care of everything and they did.
Pat Holland
★★★★★
From the moment I went in I was given undivided attention by Lauren. She was very professional in her approach and took on board my suggestions for my kitchen design. I used their recommended fitters who were just as professional as her. The fit was done perfectly and efficiently. I can't recommend them enough and wish them every success. Thank you. Pat Holland.
Yvonne Rouse
★★★★★
Excellent advise throughout our project. Very professional. Adrian helped us plan our kitchen & went the extra mile to give complete customer satisfaction.
The kitchen which we purchased from BWW are of excellent quality & vey competitive against other kitchen suppliers in the area.
l would highly recommend BWW !
Andrew Mckinney
★★★★★
Best service in town polite and approachable staff
Amanda Jane Ward
★★★★★
Hi Adrian

I've been meaning to thank you, Jenny and the team at Buxton Woodworks for our dream kitchen in our extension.

Being a customer of Buxton Woodworks for many years it was the first place we went when we started looking at getting a new kitchen and being local we wanted to shop local, but still wanted the high customer service, reassurance and "hand holding" of what can be an anxiety ridden process. And of course winning 1st prize on one of your open days was just the icing on the cake!

We weren't disappointed you and the team made the whole process from start to finish as stress free as possible. You were very patient during the design stage reworking the drawings again and again to ensure we got what we wanted.

Dean and his team were exceptional and we really appreciate his professionalism and smooth handling during the fitting, finding imaginative solutions to issues as they arose, they really became part of the family during their time with us and nothing was too much trouble.

We now have the most amazing kitchen and every time I walk into it I think WOW is this actually mine, thank you once again.

Please feel free to share this letter with whomever you should see fit as we strongly believe it is important that good people, doing good work should be recognised and shared.

Kind regards
Amanda Ward
Hilary Moon
★★★★★
After being lucky enough to win at the open day we purchased a fantastic kitchen from Buxton Woodworks. I can honestly say nothing was too much trouble for Steve and the team and they look after you from the minute you walk in the showroom. Big thank you to Steve C for the design and to the whole team for ensuring everything was delivered when required. The quality of the kitchen is exceptional and the price is surprisingly comparable to other kitchen suppliers.
I have no hesitation in recommending Buxton Woodworks and look forward to purchasing from them again very soon.
Janice Melling
★★★★★
Exceptional service from the Buxton Woodworks team. Adrian and Lauren listened to our remit for our new kitchen and provided professional advice and planning regarding the best use of kitchen space. Could not fault customer service before, during and after completion of works.

Thank you for a great job
Emma Beswick
★★★★★
Our experience at Buxton Woodworks could not have been any better. My friend said to me when we were thinking about doing it "you MUST go and speak to Adrian, he is amazing" she wasn't wrong! He listened to everything we wanted, helped us make some difficult decisions, brought not just the kitchen plan but the whole project transformation to life with his modern technology and detailed plans. It really has been a pleasure to work them from the start and finished of with the most amazing kitchen fitters, Josh and Stuart. Nothing has been too much trouble for anyone, communication has been brilliant and we can highly recommend Buxton Woodworks to anyone wanting a new kitchen. We absolutely love our new kitchen. It is amazing, thank you!! - Emma and Adam x
Catherine Rawson
★★★★★
I was delighted with the level of service provided by Buxton Woodworks right from the design by Lauren to the fitting by Dean and his team. Nothing was too much trouble and they worked well with my builder to ensure everything was delivered and installed on time. I would have no hesitation in recommending them to friends and family.
Lorna Clarkson
★★★★★
The customer service was great from start to finish. Adrian and Lauren showed great professionalism and patience when we kept changing our minds with the design.
Millfern Joinery did an excellent job installing the kitchen, their attention to detail was superb.
Great product, great service. Love our kitchen.
Andrea Lindsay
★★★★★
Absolutely fantastic service from Adrian and the team! Great advice and planning. The quality of products available are exceptional and at a good price.
Highly recommend!
Catherine Andrews
★★★★★
Fabulous professional advice on tiles, excellent key cutting service and cooking demonstrator second to none!!!
Steve Taylor
★★★★★
Nikki Hodgkinson
★★★★★
Matt Heywood
★★★★★
Ha ha, im not bias in the slightest!
Samina Ahmad Ahmad
★★★★★
Callum Stone
★★★★★
Chelsey Mazari
★★★★★
Extremely friendly staff!! Always have what you need and great advice 🙂 my dads favourite shop!
Customer Google Reviews...
Excellent
4.9
★
★
★
★
★
Based on 51 reviews from
review us on
Richard Hough
★★★★★
Excellent customer service provided by Steve and Lamara. Their planning and advice was first class. We were also very pleased with the kitchen installation work carried out, on their recommendation, by Josh Smith (JDS Joinery) , Adam Walters (Hot Solutions - plumbing and heating) and Matthew Wood (electrics).A fine team effort. We were delighted with the final result.
Becca Gregory
★★★★★
Buxton Woodworks provided a kitchen for Blythe House Hospice and communication and service was first class. Thank you very much!
Stewart Allen
★★★★★
THANKS FOR A FAB JOB ON OUR KITCHEN REVAMP FITTERS WERE GREAT NOTHING TO MUCH TROUBLE I GIVE 10 OUT OF 10 THANKS
Nicola Hilton
★★★★★
They are brilliant in everyday nothing too much our new kitchen is fantastic
Penelope Pilling
★★★★★
"Thank you, thank you, thank you" Lamara and the great team at Buxton Woodworks. Our ancient utility room had started falling to bits and your design, attention to detail, patience and imagination has transformed it from a room I kept the door closed on into a smart, sleek and imaginatively workable space that is a pleasure both to look at and to work in. Another valued point is that we were kept fully informed of the timing of delivery and installation, all of which worked perfectly. If I could give Buxton Woodworks ten stars I would!
Emma Beadle-McVey
★★★★★
I can't thank Buxton Woodworks enough for their incredible service. We designed our kitchen from scratch with BWW and our designer, and it's turned out even more perfect than I imagined, and I had really high expectations.They've made our house a home - with the most beautiful kitchen and I couldn't recommend them more, thank you Buxton Woodworks!
Paul Mellor
★★★★★
Excellent from start to finish. Listened to what we wanted and supplied a superb kitchen at a competitive price. Dealt with any queries/issues along the way efficiently and fairly. Great customer service from the two Steve's. Highly recommended.
Bec Williamson
★★★★★
Would highly recommend Buxton Woodworks, professional, knowledgeable and great communication. Special thanks to Lamara who helped us to design our new kitchen and we couldn't be more pleased with the result.
Mark Heyes
★★★★★
New kitchen required. Hello Buxton Woodworks, can you help us out?They certainly did, and very efficiently! We had an initial concept which was improved upon considerably by Adrian and Lamara.Multiple minor changes by us were not an issue. Design agreed. Kitchen promptly produced and delivered. Fitted expertly by Dean, Jake and Ruben from Millfern Joinery.Quartz worktops courtesy of Natural Stone, also fitted expertly.All of the above highly recommended!
Linda Green
★★★★★
I am absolutely delighted with my new kitchen from Buxton Woodworks. Lamara and Adrian worked with me to design a kitchen that is perfect for the space. Dean and his team of fitters did a fantastic job showing great attention to detail. All the staff were really friendly and helpful throughout the entire process and I have gone on to purchase new flooring for other rooms in the house. I would highly recommend Buxton Woodworks.
Jayne Sharp
★★★★★
We would 100% recommend Buxton Woodworks. Beautiful quality kitchens, helpful and friendly staff. Lamara helped us to design a superb kitchen that is stunning.She worked hard to ensure that we was happy with the kitchen design and layout. She was very patient, had great communication skills and aimed to please. Well Done Lamara we are very happy and Thank you. Jayne and Dave.x
Chris Seed
★★★★★
An excellent service and top quality kitchen. Grace from the team helped us to design the kitchen of our dreams and we're so happy with the finished results.We've even had a string of family friends viewing the kitchen for inspiration for their own kitchens!Great people and a brilliant service. Highly recommended.
Helen Hilland
★★★★★
Excellent service from start to finish. Cannot thank Adrian, Steve and all the staff enough for their help throughout. The kitchen we ordered is beautiful and well made and the process of ordering was made so easy with Adrian being so accommodating to the changes we made. Nothing was too much trouble. When it came to delivery of the kitchen Adrian and Steve were so kind and helpful and managed to delay delivery 3 times and even stored it for us which helped ease our stress levels due to many delays we incurred with the builders we'd employed.After the kitchen was delivered Adrian was still on hand to help us with some outstanding work that the builders left us with and arranged for Dean to undertake this work which was completed to a high professional standard.Thank you to everyone at Buxton Woodworks …
Gordon Edgar
★★★★★
Excellent professional, friendly and knowledgeable service from Lamara, Adrian and Steve. Nothing was too much trouble for them in designing and supplying our new kitchen - would highly recommend.
gagliam2000
★★★★★
We are delighted with our new kitchen . We fitted a New England kitchen in sage colour. Working with Buxton woodworks has been an excellent experience. Adrian , Grace and Steve have been so helpful and professional . Liam who fitted the kitchen was also amazing .We are very pleased with the price as well as it enabled us to buy a wooden kitchen. I highly recommend Buxton woodworks.Mina Gaglia
Bill Harcourt
★★★★★
Excellent service been buying and using there sercices for over 12 years very knowledgeable staff. Superb quaility and a wide selection of kitchens flooring etc and nothing is to much trouble. Highly Recommend them and the design service is excellent
Vicky Cuddy
★★★★★
Excellent assistance from staff. They were very helpful even when we were could not decide minds on which worktop. We did not have a new kitchen just updating ours we were treated as a valued customers.They always got back to us quickly and answered our questions.
samantha flower
★★★★★
Adrian was amazing he helped design my dream kitchen that I have wanted all of my life, an American New England style. He supported me every step of the way and gave me the courage to take down a dinning room wall and go for open plan kitchen/dinner. We had numerous attempts at design until I knew I had the right one and Adrian assured me that it was best to keep trying different designs until I saw the perfect one. He has great patience.My home is transformed thanks to Buxton Woodworks. They are all very professional and always there to help. This kitchen dinner has become the hub of the home. I highly recommend them.
Stuart Brown
★★★★★
Great kitchens, and the woodyard round the back has everything you could need at a better price than b&q!
John Exley
★★★★☆
Philip Millar
★★★★★
Ashley McKenna
★★★★★
1st class service from everyone at Buxton Woodworks especially Adrian and Steve. Great customer service and they really go above and beyond to make the whole experience as easy as possible. Would highly recommend. Love our new kitchen!! Thanks again to all.
Scott Parkin
★★★★★
Everyone at Buxton Woodworks are friendly, capable and a pleasure to work and do business with. My wife and I chose our kitchen from them, their design and booking process was great, trying to make the best of our limited space and when changes needed to be made they were accommodated easily. Also when we needed to wait for our preferred fitter, not easy as they were really busy during lockdown, this was also no trouble, thanks Lauren for all your advice and guidance and to Adrian who steered us very well and made sure that everything would fit properly.The kitchen was fitted and there were some problems, the supplied dryer was not working so a replacement was found and installed. A couple of the doors were unfortunately damaged, a very rare occurrence I am told, but everything was dealt with by Steve with calm assurance and genuine customer regard. Nothing is too much trouble for this excellent business, products are of real quality and the service second to none. I cannot thank Steve and the team enough, we love our new kitchen and, unlike our old kitchen, really like spending time in our new space. I fully recommend Buxton Woodworks as the place to go for kitchens in Derbyshire and beyond.
Paul Wilson
★★★★★
Nice friendly staff pleasure to visit every time
Lee Reville
★★★★★
Here's our current opening hours…
Monday to Friday: 07:30 to 17:00
Saturday: 08:00 to 14:00
Sunday: WE ARE CLOSED
Totally Free, No Obligation Design Service...
We offer a free, no obligation design service to all customers wanting a new kitchen or bedroom. The question is, what are you waiting for?